Xiao NOVEMBER'S zfunzoe ''18K rose gold moissanite ring vintage lace micro-inlaid diamond ring carat diamond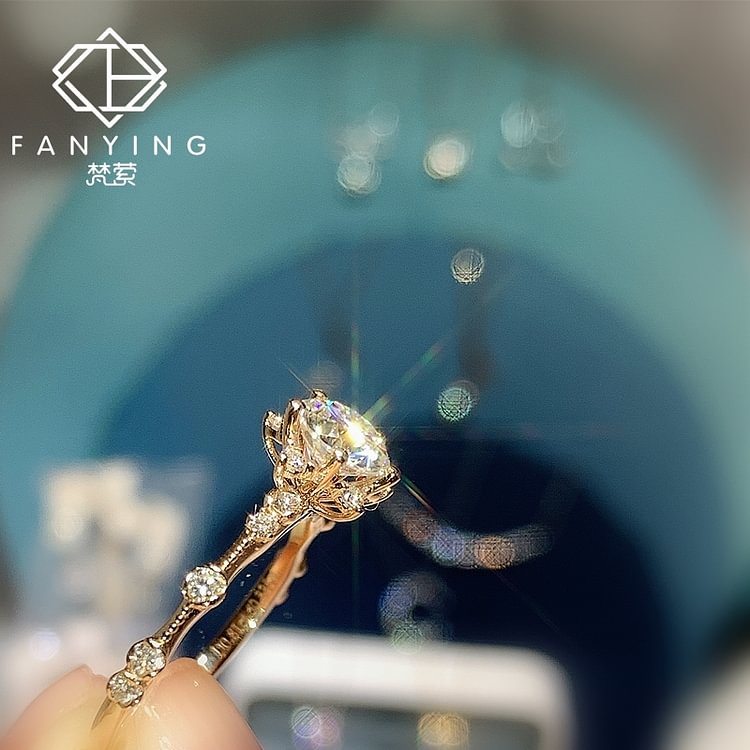 Xiao NOVEMBER'S zfunzoe ''18K rose gold moissanite ring vintage lace micro-inlaid diamond ring carat diamond
Brand: Other
Material: Other
Pattern: plants and flowers
Style: Japan and South Korea
Color: Brand New
Price range: RMB 1001-3000
Applicable Gender: Female
Novelty: Fresh
Color classification: 50 points grade D color 60 points grade D color 80 points grade D color 1 karat grade D color plus boss V basin with circle more discounts
In stock or not: Spot
Ring size: No. 12
Inlaid material: Gold/K gold inlaid gem
18K rose gold diamond in the debris natural genuine diamond
Auxiliary Diamond Diamond in the debris natural genuine diamond is relatively largeSo the cost is slightly higher
The main stone moissanite has 50 to 1 karat specifications.
For other specifications, contact customer service directly.
You can contact customer service to note the size or leave a message with the provincial inspection certificate.
Product Support no reason to return or exchange goods or exchange old products for new ones
Life-long free warranty and maintenance are also supported.
Tips: This style is not excellent except for its good-looking, exquisite, and shining
A little bit, the style is similar to Snowflake, so the paw is a little scraping, and the ring arm is similar
Lace flower arm, also a bit worn, dear friends who mind carefully consider buying again, when
However, actually it's enough to look good, hey hey hey hey......